Crowd Sourcing, Freelancing and Making Money
South Africans have a long way to go to catch up with the world beyond our borders. Mobile business is big money in East Africa. In America, more people work from home than ever. Despite this, our rainbow nation spends up to four hours a day travelling to work and back in traffic jams and noisy taxis.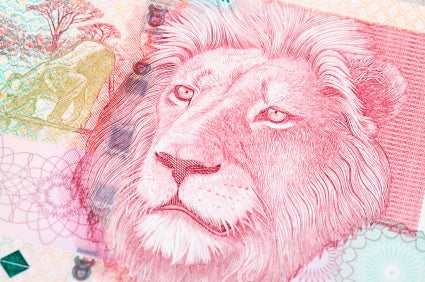 What's Happening Overseas?
In Europe, people are discovering that it is economical to work at home. The internet has freed them from their office desks. Now, they can use their laptops to freelance in a coffee shop, at a holiday resort and even on a cruise ship. Trust me. This is practical stuff. All you need is an internet connection. Dongles are cheap and wi-fi hotspots are everywhere. Spot the laptops and tablets.
How Emerging Economies Score
Employers are discovering that anything done on a computer, is also possible on a computer anywhere in the world. Countless American firms are hiring their bookkeepers from the Philippines and India, because accounting is the same everywhere you go. As they learn to trust these freelancers, they grant them login access to their financial systems. This way, they cut their accounting costs by half on currency cross-rates.
Everybody Wins
The system works for a variety of skills. Sites like Elance, Odesk and PeoplePerHour list up to 50,000 freelancing jobs, in categories including web development, software development, networking & information systems, writing & translation, administrative support, design & multimedia, customer service, sales & marketing, and business services.
Miss M from Potgietersrus is an English schoolteacher in the daytime. At night and over weekends, she edits scholarship applications for students in Australia hoping to enter university and obtain degrees.
Mr N works in the computer department of a government agency in East London, where he has learned WordPress in his spare time. He creates a new wireframe website every weekend and makes good money working for a developer in Ontario, Canada
Mrs P is a domestic worker in Limpopo Province. She is studying for her matric part-time and has become computer literate. Every evening, she answers emails written to her employer in Beijing, China, who cannot speak English well enough to answer them himself.
PayPal takes care of South African forex hassles in the same way a cool shower makes things feel good again. Everything is perfectly in place. Some South Africans are already seizing the opportunity.
Why are Rest of The People of the South So Slow?
These three people are exceptions. There are two things holding most South Africans back from making money working on their laptops in their homes. The first is not knowing the possibility exists. The second is a hands-out mentality that thinks we don't have to work anymore. I have spoken to countless fellow South Africans about their freelance options. It seems that they would rather pin their hopes on getting tenders, which never come their way.
I am Going to Have a Quick Rant
South Africans are the greatest nation ever. We achieved a political miracle after which every country in the world wanted to help us. In the past fifteen years though, we have shifted from self-pride to a culture of entitlement. Our products are shoddy. Our customer service is disgraceful. Our public service always seems to be on strike. Yet we still live here, because it's such a great place.
The Best of Both Worlds Is Yours
South Africans have a secret weapon in the internet freelancing world. Our currency is relatively cheap, and that makes us inexpensive workers. We are also largely English speaking, which puts us streets ahead of Asian competition. It's no wonder so many Australians, Americans and Europeans use "South Africa" as a keyword, when they search for talent on portals like Elance, Odesk and PeoplePerHour.
Join the Crowd
Crowd sourcing is a fancy word for sourcing contract employees from the world population. This makes sense to employers, because they get the best of both worlds too. Freelancers benefit because they are in control of their own lives and can set their income targets. Some even revel in the fact that they have no boss, no colleagues and no union that calls them out on strike.
Your Personal Challenge
What do you make of what I wrote? Could you do this? Just don't tell me it's too hard. If Nelson Mandela could get it right sitting in a prison cell, you can get internet freelancing going on your laptop in your home. It was no cake walk for Madiba. It's going to be a tough slog (initially) for you too.